I'm still here! For some reason I can't get my pictures to download! Hmmmm.... Anyways, that's why I haven't posted since last Tuesday! As soon as the Hubby gets home I'm gonna have him figure it out!
On to other things now! We went to Sea World over the weekend with Brinley's Girl Scout Troop! We had a blast and Brin's troop got to sleep over. They slept next to the Shark Tank! How cool is that! We took pics with Aaron's camera and I was able to download those! You will see in the pics that I must have been much more interested in the Halloween decorations then the sea life!
The Girls at the entrance!
Girl Scouts and family friends after riding Atlantis!
The one good sea life shot I got! Cute little otter, huh?
Golf Skeletons!
Basket Ball Skeletons!
Brake Dancing Skeletons!
Pirate Skeletons!
Single Skeleton!
And Brinley being eaten by a werewolf!
We had so much fun! I hope to get back to my daily pics of the girls sometime this week and I'll do one post to get them caught up! :)
Linked up at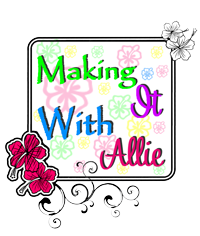 and